Hello dear! The time has come for more stylers reviews on my blog, so I decided to introduce you to mousses and gels for curly hair, waves and curls, i.e. to write about cheap classics that I used at the beginning of my adventure with the first twist extraction.
This is one of the first stylers I have started using since I started conscious hair care. Actually, I only used stylers that were in the bathroom of my family house – cheap gels and foams from a household chemistry store. The whole family and all friends used them. In high school, I used to wear this kind of naturally wavy hair with a weaker 2b / c curl. However, I liked it very much. I always styled my hair in the morning before school, i.e. with the dry-wash now, style later method.
If you are interested in how gels and foams from the end of the 90s worked for me, I invite you to read the rest of this post.
My Hair Story: Extracting the Twist
During high school, I wore naturally wavy hair with a weaker 2b / c curl. However, I liked it very much. I always styled my hair in the morning before school, i.e. with the dry-wash now, style later method. It just felt more comfortable. I don't know where the information about the curly girl method came from in the colorful magazines then, but that's where I found it. Also, blow-drying the hair with a diffuser to give it volume.
I wet my hair, pressed the foam or gel (never together, I did not know it then) and dried it with a diffuser or pressing it with one hand, with the other I held the dryer from the bottom. It worked quite well, unfortunately at the end I had to fix it with varnish. The product inventories were also poor, but there was no knowledge of it then, and it didn't occur to me to buy anything else at the time. Besides, I don't know if anything else was in the stores.
Hegron and Canexpol are one of the first stylers that I have started to use since the beginning of conscious hair care. Actually, I only used stylers that were in the bathroom in my family house – very cheap gels and foams from a household chemistry store. The whole family and all friends used them, those were the times. The boys styled their hair like spikes on gel, women rolled them on rollers or used curlers.
HEGRON, HAIR GEL, VERY STRONG
The very strong Hegron hair gel provides perfect hold for your hairstyle. It protects against the destructive effects of weather conditions and is intended for all hair types. The cosmetic will be perfect for everyday use.

Capacity: 1000 ml for PLN 4
Canexpol, Mix Color Hair Gel – natural hair gel with provitamin b5
Hair gel for styling and fixing the hairstyle.

INGREDIENTS: Aqua, Acrylates / Steareth-20 Methacrylate Crosspolymer, Acrylates / Hydroxyesters Acrylates Acrylates Copolymer, Glycerin, Triethanolamine, Disodium Edta, DMDM Hydantoin, Methylparaben, Ethylparaben, Propylparaben, Phenoxyethoanol, Panthenidol, Shenoxyethoium Benzoate.
PLN 2.71 for 150 ml
My opinion:
These gels had common features, they actually differed in colors and packaging. They were watered down and didn't hold the hair tight at all, but after applying too much, they clumped the hair mercilessly. They smelled like washing-up liquid and sticky hands, they had poor compositions and I generally don't have good memories with them, but that's how I learned to squash my hair.
Joanna, Turnip Hair Gel Black Turnip with Conditioner
Turnip Strengthening Gel with Conditioner – Contains a set of active ingredients such as black turnip extract, a UV filter and vitamin E balls to shape and strengthen the hair while nourishing it. Black turnip is recognized by folk medicine as one of the most effective, natural means to strengthen and prevent hair loss, and the styling ingredients increase the durability of the hairstyle.

Composition: Aqua, Propanediol, VP / VA Copolymer, Triethanolamine, Acrylates / C10-30 Alkyl Acrylate Crosspolymer, Laureth-10, PEG-12 Dimethicone, Panthenol, Phenylbenzimidazole Sulfonic Acid, Raphanus Sativus Root Extract, Aloe Barbadensisat Juice. , Tocopheryl Acetate, Lactose, Cellulose, Hydroxypropyl Methylcellulose, Disodium EDTA, Parfum, Benzyl Salicylate, Butylphenyl Methylpropional, Citronellol, Hexyl Cinnamal, Linalool, Limonene, Phenoxyethanol, Caprylyl Glycol, CI: 77491

Capacity: 150 g, Price: approx. 6 PLN
My opinion:
I was happier with this gel, it showed up at home at the end of my high school, and it stayed permanently (until it was discontinued). For several years of my studies I had it with me, it was cheap, in a tube, available everywhere, and it had a much better line-up and hold. The gel does not contain alcohol, so it has no drying effect. We start with 2 polymers and humectants. It was watery and light, and it flew with chemicals, but you could already feel better quality. My boyfriend used it too, and I was taking it, then he suddenly switched to waxes, and I was fed up with the fun of styling my hair. The gel, unfortunately, broke down and went to the trash, and was withdrawn from the stores. It's a pity, I have a fondness for him. I was always amused how this turnip is supposed to work on the growth in the hair gel.
PROFESIONAL TOUCH Hair foams and hairspray
Enriched with UV filters and provitamin B5, the formula effectively protects the hair from the harmful effects of sunlight, strengthens it from the inside and prevents damage as a result of styling treatments. In addition, the foam does not stick together, does not weigh the hair down and is easy to comb.
225ml capacity, approx. 5 PLN
Professional Style Extra Hold hair mousses
Professional Style 265 ml Extra Hold hairspray
It fixes the hairstyle very strongly, without sticking it together or weighing it down. In addition, the content of provitamin B5 protects and strengthens the hair, which gains a silky shine, is soft to the touch and easy to comb.
Capacity: 265 ml, approx. 5 PLN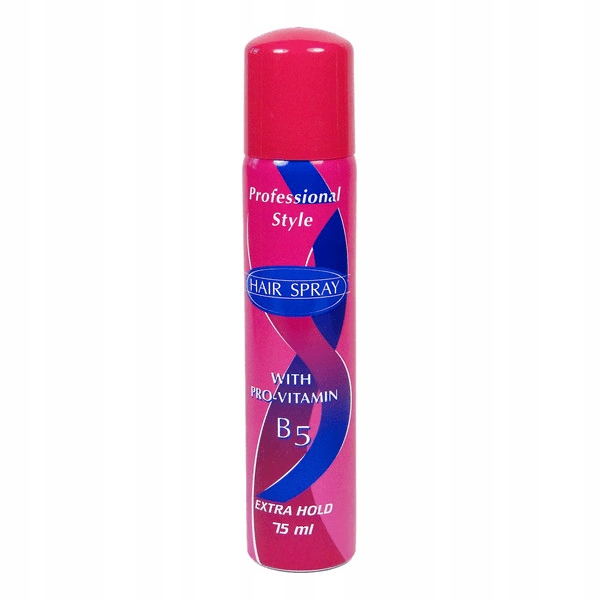 The cheapest foams and varnishes, my opinion:
I was using the foam just to try to get my 2b / c waves out due to its stronger power. At that time, such a large cylinder cost about PLN 5. Both companies visited us quite regularly, they are very similar. The composition is not very natural and poor, there was certainly alcohol, but also full of polymers that hold the curl well, so it worked perfectly for me as well. Unfortunately, my hair is always very dry. I honestly don't know how they differed from other cheap wetsuits. The consistency was very light and fluffy, but it is airy quickly, which makes it inefficient because I use more of the product. She glued her fingers, her hair, everything around.
These foams often made my hair stick together into stiff strands, instead of fixing, but sometimes there were also nice elastic curls. At the time, it seemed to be so. The twist, which was mandatory with varnish, lasted one day, and then I did everything anew: again, lack of knowledge.
To sum up:
It is a rather nostalgic entry about the cheap and classic stylers that were used in the old days. This type of foams and gels are rather average cosmetics, price = quality. They don't give great results. I am not sure if I can recommend these products. Now there are many good stylers on the market in better packaging and with more power. Maybe only for testing when resuscitating curls, because why overpay.
Do you know such cheap cosmetics?