Hey guys! Today I come to you with another review of mineral cosmetics: the most interesting mineral eyeshadows by Earthnicity Minerals in my opinion.
They are also the most popular colors, most often selected from the mineral offer in their online store. No wonder, because these shades are universal, they suit everyone, they are perfect for everyday use and complement any collection of eye shadow colors, be it loose or in palettes. If you are interested in what these shades look like, I invite you to the rest of the review.
Earthnicity Minerals eye shadows
The motto of the Earthnicity Minerals brand is the highest quality of products, carefully selected recipes and the highest level of pigmentation of the products. Minerals are imported from the USA, not from China, and their processing and degree of grinding are at the highest level, which translates into a natural effect, easy application and a very good covering effect. Our brand adheres to the basic principle "The fewer ingredients in a given product, the better". This rule applies to every cosmetic and we should choose those with the shortest and simplest ingredients.
Earthnicity mineral shadows are extremely durable, and their colors delight with the saturation of natural colors. They are available in many unique shades. Our eyeshadows are packed in 3 ml jars with a strainer in which there is about 1.2 g of the product.
Composition:
Mica, Titanium Dioxide, Kaolin Clay, Silica, Iron Oxides, Some eyeshadows contain: Manganese Violet, Ultramarine Blue, Ultramarine Violet, Chromium Oxide Green // Mica, titanium dioxide, kaolin clay, silicon, iron oxides. Some shadows also contain: manganese violet, ultramarine blue, ultramarine violet, chrome green.
Price: 31.99 PLN
Capacity: 3 ml
Iced Coffee Earthnicity Minerals
A cool, light brown shade with a satin finish.
Great, interesting shade. I will use it both on the entire movable eyelid as a typical makeup with one shadow, and to emphasize the outer corner and crease of the eyelid. You could also test it as a delicate blush / bronzer for the cheeks (in a minimum amount). Definitely my favorite from the Earthnicity shadows, since I opened it, I wear it almost every day!
Tarnished Earthnicity Minerals
A deep shade of brown, illuminating.
Nice, not too dramatic shade of brown. Perfect for the outer corner of day makeup, sometimes I will also use it on the entire movable eyelid, on the lower one. Also great for making lines. Perfectly emphasizes the brown color of the eyes!
Indigo Gleam Earthnicity Minerals
Deep indigo shade, illuminating.
I will use this shade for more expressive evening make-up, e.g. smokey eye. It will be perfect for blending black shadow on the outside of the eyelid, but also for emphasizing the lower one. You can also use it to make a line on the lash line – dry or wet. Every day, I will rub it in the crease of the eyelid to add depth to other shadows.
Candyfloss Earthnicity Minerals
Cool pink, illuminating.
The most universal shade. I will use it under the eyebrow, on the entire movable eyelid, to illuminate the corner of the eye. But also as a cheek highlighter and blush topper. Perfect for trips!
All four Earthnicity Minerals shades:
Dry-made swatches, no base, one swipe of a finger. You can see how perfectly pigmented and adhesive they are.
My opinion on Earthnicity Minerals:
Package:
All Earthnicity products are packed in thick plastic jars with a logged black cap. The capacity is standard for mineral eyeshadows. The boxes have strainers, so you can dose the right amount of product without fear of spilling.
Properties:
The shadows are properly pigmented and rubbed well, they do not stain the eyelids. They blend easily and harmonize with other colors. They last a few hours, then they start to collect in the eyelid crease, but you only need to rub them gently to make them look good again. They are very efficient, like most mineral cosmetics.https://www.youtube.com/embed/6O_Nm1S4zDg?version=3&rel=1&showsearch=0&showinfo=1&iv_load_policy=1&fs=1&hl=pl-PL&autohide=2&wmode=transparent
Summarizing:
From the entire offer of Earhnicity, these shadows seem to be the most interesting shades to me, it is definitely worth having in your cosmetic bag. So if you are wondering what colors to choose, it is definitely worth taking a closer look. These are certainly cosmetics worth attention.
Related: Makeup for Valentine's Day with natural cosmetics
All shades of mineral eyeshadows can be found on the manufacturer's website: earthnicity.pl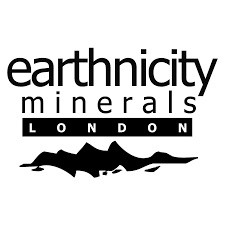 What do you think about it? Are there any colors you already see? Let me know!
Asia