Hey guys! Today I have prepared another post for you about how to naturally darken your hair – herbs, natural extracts and dyes, which have long been used in folk medicine, will help us in this.
Many of us use natural methods of dyeing hair, because we realize that traditional, store chemicals simply do not serve us. The oxidant in drugstore paints, if used too often and unskillfully, can destroy them, dry them out and even burn them. That is why it is worth getting interested in alternative methods, especially if we do not care about a uniform, artificial color all over the head, but rather we want highlights, shine or a slight deepening of the hair color. These are not methods that will work like harsh chemistry – natural methods are not immediate, but with time and persistence our dream results will come. It is definitely worth doing treatments with herbs and oils, because it will not damage your hair, on the contrary, along with a beautiful color, your health and shine will improve. So if you got interested in how to darken your hair naturally,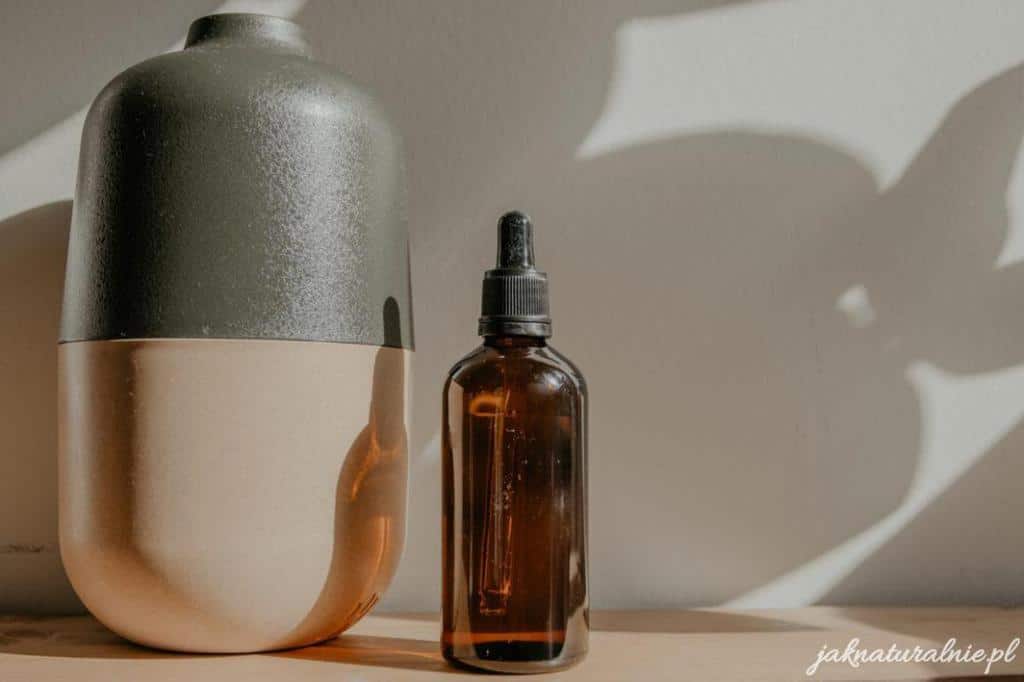 How to darken your hair naturally?
1. Herbs for darkened hair.
Herbal rinses do not bring spectacular results, nor are they immediate, but with time and persistence in using them, our dream results will certainly come. It is definitely worth doing treatments with herbs, because it will not damage our hair, on the contrary, along with a beautiful color, its health and shine will improve. Their only disadvantage may be that the hair is slightly dry, so remember about proper daily care, oiling and moisturizing. Dried herbs can be collected by yourself or can be obtained from any pharmacy, and their cost is low.
What herbs will help us darken our hair? Herbs for brunettes:
ROSEMARY – Bring the dried rosemary to the boil and cook for 15 minutes. In addition, the rinse will help reduce greasy hair and get rid of the problem of dandruff. It works for lichen!

OAK BARK – the most famous herb for cooling and darkening hair color, also works on henna. Boil 2 tablespoons of oak bark for 15 minutes. Additionally, it strengthens the hair and gives it a nice shine.

NETTLE – gives shine, cools and darkens, additionally the nettle strengthens the bulbs and protects against hair loss.
LIPA – a flower rinse gives the hair a chestnut shade, and a brown color gives a decoction of linden twigs and leaves.
SPRUCE BARK – gives a cool black color. Boil the ground powder of spruce bark in boiling water and let it stand for at least an hour.
Alder bark – also gives a dark color, but warmer, colors gray hair.
SAGE – Sage rinse straightens hair, gives shine, works against dandruff and covers even gray hair.
See: Sage rinse for shiny hair
Make hair rinses like tea, pouring 2 tablespoons of herbal leaves and flowers with a few glasses of hot water. Rhizomes and roots need to boil for a while. We will use them regularly, and after each washing of the hair or as a kind of spray, they can give very good results in lightening the hair. Blondes, in particular, will have good results, although all hair colors should have a visual effect in the form of glow and healthy shine.
If you want to naturally get only cool tones, I recommend trying a decoction of cornflower, elderberry or wormwood or a decoction of potato peels.
2. Coffee and tea for darkened hair.
BLACK TEA – Deepens the warm, brown hair color, helps with hair loss. The rinse can also be mixed with other herbs or with coffee.
See: Tea rinse | How to dye your hair naturally?
COFFEE – Suitable for both granules and coffee grounds. Brew strong coffee and, after it has cooled down, drain it and rinse your hair with it. You can also use it as a spray, lotion or hair lotion. The grounds can be used to peel the scalp, which will additionally stimulate hair growth. Brown hair will cool and darken your hair, but it works best on black hair which adds a beautiful shine.
3. Natural walnut dyes for darkened hair.
Nuts work great on brown hair, they have long been used in more or less natural plant paints. They give me a distinct warmth, red-brown shine, cover my gray hair with multiple applications. They stimulate the growth of bulbs and nourish the hair.
NUT SHELLS – Boil the green walnut shells for 15 minutes. Rinse your hair after it has cooled down. You can also make paint from ground shells.
LEAVES – a rinse of walnut leaves, fresh or dried, gives a warm light brown to hair, even dyed. See: Walnut leaf rinse for hair | DIY
4. Oils for darkening hair.
Some oils and herbal macerates darken the hair. This is because of the herbal extracts and / or the properties of the oil that coats the hair, thickens it and visually becomes darker.
CASTOR OIL – darkens the most, also has drying properties and is very thick, so you need to use it carefully, mixing with other oils or using DIY hair masks.
NUT OILS – hair, hazelnut and macadamia oils can also slightly darken the hair.
INDIAN OILS – oils contain a number of herbal extracts, which is why they often darken and cool the color. The most famous oils are Dabur: Amla, Sesa, Hesh: Mahabhringaraj.
See: Hesh Mahabhringaraj, Herbal Hair Growth Oil
5. Indian herbs for darkening the hair.
A very good method to cool the hair color, get rid of red tones or darken the hair are Indian herbs. they work much more than the Polish, field plants, because they contain strong pigments.
AMLA – darkens, strengthens hair bulbs, prevents hair loss, acidifies henna.
KALPI TONE – a ready-made mixture of many herbs that can darken the hair to gray-brown or even black with a warm shine, strengthens the bulbs, and cools the color of henna.
6. Henna and Indigo for darkening the hair.
Maybe this is an extreme method of darkening the hair, because it is actually about permanent dyeing with natural herbs as an alternative to chemical hair dyes. Here, we use a pulp made of ground herbs, and the color that comes out is unlikely to ever wash out. So we can quickly get a beautiful and durable color, instead of multiple washes, it depends on the color we want to achieve. In addition, a natural method that thickens dark hair, repairs damage and strengthens the entire hair.
HENNA – Henna thickens and strengthens the hair. We can get any shade of red, carrot, red, chestnut, warm brown or dark brown, depending on the additives and use.
INDIGO AND KATAM – give a deep black color that can be warm or cool.
Summary:
Natural methods do not work as spectacularly as chemical paints, but the systematic use of this mixture of herbs, supported by daily, conservative hair care will certainly allow us to achieve the color you want without damaging your hair. And even with benefit and nourishment! And who said we need chemical, toxic preparations that damage our hair?
Do you know such a herbal method to dye your hair? Asia