Hey guys! Today I want to introduce you to Cosnature – another brand of natural cosmetics, known for a long time from drugstores, which, like Alterra and Alverde, comes from Germany and has very good ingredients.
So everyone who likes these popular products from Rossmann or Drugstore DM will surely be satisfied with the effects of these cosmetics. Contrary to these companies, however, Cosnature has more delicate compositions: it does not preserve everything that flies with alcohol, which is important especially in products for capillary skin and damaged hair – decay alcohol and isopropyl alcohol make them terribly dry, so I try to avoid them. So I am very happy to be able to test some of the Cosnature products. These will be: face cleansing foam, serum and moisturizing conditioner. If you are interested in how these cosmetics worked for me, please read the rest of this post.
Cosnatureis the highest quality German natural cosmetics, pleasantly scented with fruit, with highly innovative recipes for demanding customers. Cosmetics for face, body and hair care of excellent quality, confirmed by independent tests. Many of the products have received "very good" and "good" marks in tests by the Warentest Foundation and the Öko-Test. All products are suitable for vegans. All COSNATURE products are NATRUE certified – which means that the compositions do not contain artificial colors, petroleum jelly, silicones, parabens, PEGs, mineral oils or synthetic thickeners, and is free of ethanolamines, SLS, SLES and EDTA. They also do not contain substances of animal origin, they are not tested on animals, and their packaging is 100 percent biodegradable. Only ingredients from organic farming without pesticides are used in the production of cosmetics. Potentially harmful ingredients do not participate in the production processes.
Cosnature, 3in1 cleansing foam with lemon and lemon balm
The facial cleansing foam contains extracts of lemon peel and lemon balm leaves from certified organic farming. It gently and effectively removes makeup, skin impurities, dead epidermal cells and excess sebum. It leaves the skin clean and fresh without feeling tight. Recommended for everyday use for normal and combination skin.
natural fragrance
without parabens,
no glycol,
no artificial colors
without silicone
without Phenoxyethanol
without PEG and SLS
without GMO ingredients
physiological pH
hypoallergenic

Product dermatologically tested, free from synthetic fragrances, dyes and preservatives.
Key Ingredients:
– lemon peel extract has antibacterial and antiseptic properties. Perfectly brightens epidermal discoloration, cleanses and refreshes the skin. It tightens pores and smoothes micro-wrinkles.
– lemon balm extract effectively soothes irritations and brings relief to tired skin, protects it against free radicals. It has regenerating, calming and refreshing properties, protects against the harmful effects of sunlight.
Directions for use:
Shake well before use. Use in the morning and in the evening on damp skin, wash your face with circular massages, then rinse with plenty of warm water. Use a day or night cream.
Capacity: 150 ml
Price: 24.99 PLN
Composition:
Aqua, Coco-Glucoside, Sucrose, Sodium Coco-Sulfate, Glycerin, Betaine, Alcohol, Lactic Acid, Melissa Officinalis Leaf Extract, Citrus Limon Peel Extract, Citric Acid, Parfum, Citral, Citronellol, Geraniol, Limonene, Linalool, Potassium Sorbate, Sodium Benzoate.
First impressions:
I have seen Cosnature wetsuit in drugstores for a long time and I was always tempted to test this fluffy and gentle method of facial cleansing. Unfortunately, I always had a pile of other gels and washers to finish … So now, by the way, I did not hesitate for a moment, especially in the heat, because I thought that such a citrus foam would be a wonderful refreshment for my tired skin and ensure freshness throughout the morning. I was right, the foam is wonderful! The pump comes out wonderfully fragrant – not too sweet, not too strongly – fluffy foam that perfectly cleanses the face and refreshes. At the same time, it does not dry out the skin as much as typical gels. I will definitely test it further and its full review will be here soon. I love! And I recommend it for hot summer.
Cosnature, moisturizing conditioner with wild rose, dry and damaged hair
The natural moisturizing conditioner contains carefully selected ingredients that ensure effective hydration of dry and damaged hair. Effectively moisturizes and nourishes the hair without weighing it down.
It contains an effective formula of wheat proteins, rosehip oil, sweet almond oil and grape seed oil, which keeps the hair moisturized and strengthened from root to tip. The conditioner strengthens the hair structure, thanks to which they are more flexible and do not break. It facilitates detangling the hair and gives it a unique shine.
Key Ingredients:
hydrolyzed wheat proteins – are obtained from the grain of common wheat. They penetrate the hair root, where they retain water. They regenerate and rebuild damaged internal hair structures. They prevent static in the hair.
rosehip oil – rich in essential fatty acids and vitamin E, moisturizes and nourishes; strengthens the hair structure
sweet almond oil has moisturizing properties, contains many nutrients, incl. proteins, mineral salts, vitamins A, E, D and B vitamins, thanks to which it moisturizes and regenerates the hair. Hair regains its shine, is moisturized, does not tangle, does not frizz and looks healthier.
Grape seed oil is a natural hair conditioner: it effectively moisturizes the hair, strengthens it and improves its overall condition, it also perfectly moisturizes the scalp, which is why it is perfect for fighting dandruff, thanks to the presence of antioxidants it reduces hair loss, stimulates hair growth, restores hair natural glow. In addition, the hair is more moisturized and soft, with increased bounce and a beautiful shine.
sucrose – very effectively moisturizes the skin, prevents split ends. It is an excellent abrasive, it thoroughly cleans the skin and removes dead cells without causing irritation or allergies.
Destiny
Recommended for dry and damaged hair.
Use
Apply a small amount of the conditioner on damp, washed hair and leave for 2-3 minutes, rinse thoroughly with warm water. The conditioner should be used after each washing of hair.
Capacity: 200 ml
Price: PLN 15.99
Composition:
Aqua, Cetearyl Alcohol, Glycerin, Helianthus Annuus Seed Oil, Glyceryl Stearate, Lecithin, Sodium Cetearyl Sulfate, Prunus Amygdalus Dulcis Oil, Vitis Vinifera Seed Oil, Rosa Canina Fruit Oil, Olus Oil, Hydrolyzed Wheat Protein, PCA Glyceryl Oleate, Citricid Oleate Xanthan Gum, Parfum, Linalool, Geraniol, Citronellol, Limonene, Sodium Benzoate.
First impressions:
First of all, Cosnature conditioner has a great, natural fragrance. It reminds me of some Alterra or Babydream cosmetic for mothers – rose oils were also used there … Really nice, strong, but not too much, which you can feel on your hair for a long time.
The conditioner has the consistency of a butter, it is more a mask than a conditioner for everyday use, and that's how I used it when washing my dry hair moisturizing. It is very efficient, because thick, two small portions were enough for my waist-long hair.
As for the composition, as with the descriptions of the producers … Cosnature conditioner is based on glycerin and oils, these are the main moisturizing ingredients. pay attention to it, because not all hair likes glycerin – it can frizz. And of course, we always close such moisturizing care with emollients, otherwise we guarantee hay on the head 🙂 The conditioner is not completely humectant, it contains hydrolysed proteins at the end. Their number is not too large to reprocess the hair, but this also needs to be taken into account.
I also like the addition of lecithin, which I often add myself from capsules to hair masks – it affects them very well. To sum up, the conditioner has a very nice effect and certainly has a chance to help damaged and dry hair. However, I would not recommend using it as a two-minute daily conditioner, as suggested by the manufacturer, and as a nutritional mask, once or twice a week.
Cosnature, a multivitamin anti-wrinkle serum with sea buckthorn
A highly concentrated anti-wrinkle vitamin cocktail rich in natural nutrients: jojoba, shea butter, coenzyme Q10 and vitamin E. It supports the natural functions of the skin, regenerates it and leaves a delicate protective layer.
Sea buckthorn oil obtained from certified organic crops strengthens skin cells, renews them, improving skin elasticity, which is noticeably smoother and wrinkles are reduced. The natural antioxidant vitamin E protects the skin against free radicals.
The serum also contains a complex with bio-hyaluronic acid, which is a sensational ingredient with excellent moisturizing properties, because it can concentrate moisture like a sponge. It smoothes the skin and supports its protective properties. In addition, acid regulates the flow of substances between cells and has antioxidant capacity.
The action of hyaluronic acid: moisturizing the stratum corneum, moisturizing the deep layers of the skin, reducing wrinkles, lifting effect, increasing skin firmness, increasing skin elasticity, smoothing and softening the skin. The serum is perfectly absorbed and leaves a pleasant natural scent on the skin.
Key Ingredients:
Sea buckthorn oil – has antioxidant properties, it wonderfully regenerates tired, dry skin. Effectively soothes irritations, e.g. caused by sunbathing. An important feature of sea buckthorn oil, which results from the high content of carotenoids, vitamin E and polyphenols, is its ability to partially absorb UVB sun radiation and high antioxidant activity against free radicals, which makes it a natural sunscreen. Sea buckthorn oil is therefore a valuable ingredient in cosmetics that strengthen natural anti-UV protection. Thanks to its intense color, it adds a healthy color to the skin and gives it a golden shade.
coenzyme Q10 – rich in polyunsaturated fatty acids (especially linoleic acid) and proteins. It helps to support the cell structure and also reduces the occurrence of deep wrinkles and, when used regularly, increases skin hydration.
Vitamin E (Tocopherol) – a substance with antioxidant (antioxidant) properties, inhibits skin aging processes caused by e.g. UV radiation or cigarette smoke. It is an excellent factor inhibiting radical lipid oxidation in the epidermis and dermis. Vitamin E has the ability to integrate into the lipid structures of cell membranes, thus strengthening the epidermal barrier. Strengthening the epidermal barrier not only hinders the penetration of foreign substances and prevents irritation, but also inhibits TEWL (transepidermal water loss), which improves skin hydration. It prevents inflammation, strengthens the walls of blood vessels and improves blood circulation in the skin.
Jojoba oil is one of the most valuable substances in cosmetics. It nourishes, softens, moisturizes and nourishes the skin. The skin becomes smooth and pleasant to the touch after the first use. Its chemical structure is similar to sebum (sebum secreted by human skin), thanks to which it is perfectly absorbed by the skin. It strengthens the intercellular cement layer, which in turn prevents the skin from drying out.
Destiny
Suitable for all skin types.
Use
In the morning and evening, apply the serum to thoroughly cleansed skin of the face, neck and décolleté. Gently pat with your fingertips until completely absorbed.
Capacity: 30 ml
Price: 30.10 PLN
Composition:
Aqua, Alcohol, Glycerin, Coco-Caprylate / Caprate, Caprylic / Capric Triglyceride, Simmondsia Chinensis Seed Oil, Butyrospermum parkii Butter, Cetearyl Alcohol, Glyceryl Stearate Citrate, Tocopherol, Helianthus Annuus Seed Oil, Hippophae Rhamnoides, Sodium Oil, Xantium Hyalhan , Ubiquinone, Phytic Acid, Citric Acid, Parfum, Citral, Limonene, Linalool, Sodium Benzoate.
First impressions:
Unfortunately, we already have alcohol here, and it is in second place, so it's not too good. Especially for sensitive and couperose skin. Not every skin likes glycerin, third in the composition of the Cosnature serum, which can clog combination and oily skin. Of course, the serum also contains a number of good ingredients – it is a real vitamin bomb for the skin, which moisturizes, firms and nourishes dry skin in summer – however, you must pay attention to those that, although natural, may mix up a little in your care. Although it's best to just check it out for yourself – each skin has different needs.
Unfortunately, my complexion is dry in this heat, although I have capillaries on my cheeks and mixed in the T zone – bad combo … However, the serum did not hurt me, I have the impression that so far it moisturizes and nourishes well, and the long-term effects on aging still need to be tested. I also have no irritation from this alcohol, maybe the oils moderate its effect?
The Cosnature serum has a convenient and hygienic pump, the fragrance is light, sweet and herbal, not too strong.
I like the consistency too, it is thick, creamy, it does not flow through the fingers, it is easy to apply and it is well absorbed.
You can see sea buckthorn – the color of orange oil, but it does not stain the skin. It's been working well for me so far, so I'll keep testing it.
Cosnature, a multi-nourishing face mask with sea buckthorn
A completely natural product without parabens, glycol, artificial colors, silicone, PEG and SLS, artificial fragrances, hypoallergenic.

Key Ingredients:
– Coenzyme Q10 – Regularly used, it increases skin hydration, as well as eliminates and smoothes even deep wrinkles.
– Hyaluronic acid – moisturizes the stratum corneum, as well as the deep layers of the skin, reduces wrinkles, has a lifting effect, tones and firms the skin.
– Red currant extract – it is rich in vitamins C, PP, iron and copper. It has a protective effect and prevents the formation of free radicals, dry skin and broken capillaries. It is also a powerful antioxidant and has an anti-aging effect.
– Elderberry fruit extract – effectively strengthens blood vessels and prevents them from breaking, tightens sagging skin and reduces fine wrinkles. Antioxidants contained in its berries neutralize free radicals, protect the skin against harmful UV radiation and other external factors. Due to the fact that it has a positive effect on the strengthening of connective tissue.
Directions for use:
Before applying the mask, clean your face thoroughly. Apply the product evenly to the skin of the face, neck and décolleté. Leave for 10-15 minutes. Then remove the cosmetic gently with a cotton pad or a wet towel.
Capacity: 2 × 8 ml
Price: PLN 4.49
Composition
Aqua, Glycerin, Caprylic / Capric Triglyceride, Helianthus Annuus Seed Oil, Cetearyl Alcohol, Alcohol, Butyrospermum parkii Butter, Simmondsia Chinensis Seed Oil, Glyceryl Stearate, Glyceryl Stearate Citrate, Hippophae Rhamnoides Fruit Oil, Vitis Vinifera Oil, Seed Oleifera Seed Oil, Orbigera Seed Oil Persea Gratissima Oil, Tocopherol, Helianthus Annuus Hybrid Oil, Levulinic Acid, Sambucus Nigra Fruit Extract, Ribes Rubrum Fruit Extract, Betaine, Xanthan Gum, Sodium Anisate, Sodium Levulinate, Phytic Acid, Sodium Hyaluronate, Ubiquinone, Sodium, Hydroxide, Parfum, Hydroxide, Limonene, Linalool.
Cosnature, Natural beautifying face mask with pink pomelo
It has an intensive care effect, cleanses the skin, smoothes it and brightens it. It has antioxidant properties.
The face mask with intensive care properties contains high-quality plant ingredients such as aloe vera, jojoba oil, babassu oil and pink pomelo extract. It has a smoothing and strengthening effect, neutralizes the action of free radicals, moisturizes and nourishes. Thanks to a gentle peeling, it cleanses the skin and removes dead epidermal cells from it. It makes the skin softer, smoother and more elastic.
Pink Pomelo Extract from controlled organic farming is a natural enzyme peel and a natural source of AHA. It is thanks to him that the skin becomes refreshed and more radiant. Aloe moisturizes the skin and has a soothing effect, while vitamin E has an antioxidant effect and delays the aging process of the skin. Babassu oil with anti-wrinkle properties and mango butter with strong regenerative properties also play an important role in the operation of the mask. The mask is also anti-inflammatory, thanks to vitamin K, and thanks to jojoba oil it intensively nourishes.
Capacity: 2 × 8 ml
Price: PLN 6.99
Composition:
Aqua, glycerin, alcohol, helianthus annuus seed oil, cetearyl alcohol, butyrospermum parkii butter, simmondsia chinensis seed oil, glyceryl stearate citrate, glyceryl stearate, orbignya oleifera seed oil, mangifera indica seed butter, vitis vinifera seed oil, aloe barbadensis leaf juice, citrus paradisi fruit extract, tocopherol, xanthan gum, sodium hydroxide, citric acid, levulinic acid, sodium anisate, sodium levulinate, phytic acid, parfum, limonene, linalool, geraniol, citral.
First impressions:
Unfortunately, I have not used these masks yet, but following the opinions on the Internet, I hope for a really great effect on my dry skin, especially since sea buckthorn has a great effect on it. For sure, edit or a separate review of both masks will appear here soon. Do you know these products?
To sum up: Cosnature cosmetics are certainly very interesting natural products that I will be happy to continue testing and which I will surely reach for more than once from the store shelf. What I urge you to do, because the prices and the composition encourage! It's worth trying for yourself.
Cosnature cosmetics are available in Hebe, Pigment, DOZ pharmacies, Natura drugstores, Cefarm pharmacies and online Eko drugstores.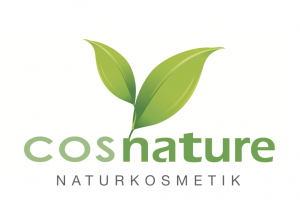 Do you know these cosmetics? What do you recommend from this company? Asia