Hey loved ones! Today I have more recipes for you for delicious and healthy additions to sandwiches – avocado paste in several flavors.
The recipe for a quick and simple paste, which I added quite recently, is very popular and you are still asking me about tasty additions to such a mix. That's why today I have some new recipes for you, which you can spice up your sandwiches, fries, wraps, burgers and salads. The basis of the dishes is one recipe for spread, which I served in this post.
All pastes have already been tried by me and I must admit that they are really delicious! Welcome to my recipes.
How to make avocado paste?
Ingredients:
1 ripe avocado
1 tablespoon lemon juice
1 teaspoon olive oil
Salt, pepper, Italian spices
Execution:
The basis for preparing the paste is of course avocado, soft and ripe. We cut the fruit along, hollow the pulp and crush with a fork in a bowl to a smooth mass. We mix the paste with olive oil and lemon juice, season to taste.
Avocado and pesto paste
Ingredients:
2 tablespoons of basil pesto
Execution:
We add to the avocado paste (from the previous recipe) pesto and mix thoroughly, season to taste with e.g. garlic, dried onion, thyme. Such a paste can also be an interesting addition to pasta!
Avocado paste, cottage cheese and onions
Ingredients:
cottage cheese – 150 g
a tablespoon of cream
1 spring onion
teaspoon oil (e.g. linseed)
Execution:
Add the cottage cheese mixed with cream, oil and chopped onion, mix and season.
Avocado paste, mayonnaise and eggs
Ingredients:
2 hard-boiled eggs,
1 tablespoon of mayonnaise
1 tablespoon of olive oil
black cumin seeds
Execution:
We add to our avocado paste hard-boiled eggs, mayonnaise, preferably homemade or organic, a tablespoon of lemon juice and a tablespoon of oil, mix to a smooth mass and season to taste. Sprinkle with black cumin and sprinkle with oil.
Indian avocado paste: with smoked paprika, curry and garam masala
Ingredients:
small onion
a pinch of sweet, smoked pepper
a pinch of turmeric, curry or garam masala
salt and pepper
Peel the onion and chop it as finely as possible, add spices and paste and mix everything until smooth.
Avocado and chickpeas paste
can of chickpeas
a teaspoon of tahini
a teaspoon of olive oil
lemon juice
salt pepper
possibly fresh coriander / parsley
Drain the can of chickpeas, blend it together with tahini, and then with the rest of the ingredients, add our ready avocado paste and mix together until smooth. sprinkle with well chopped coriander and sprinkle with oil.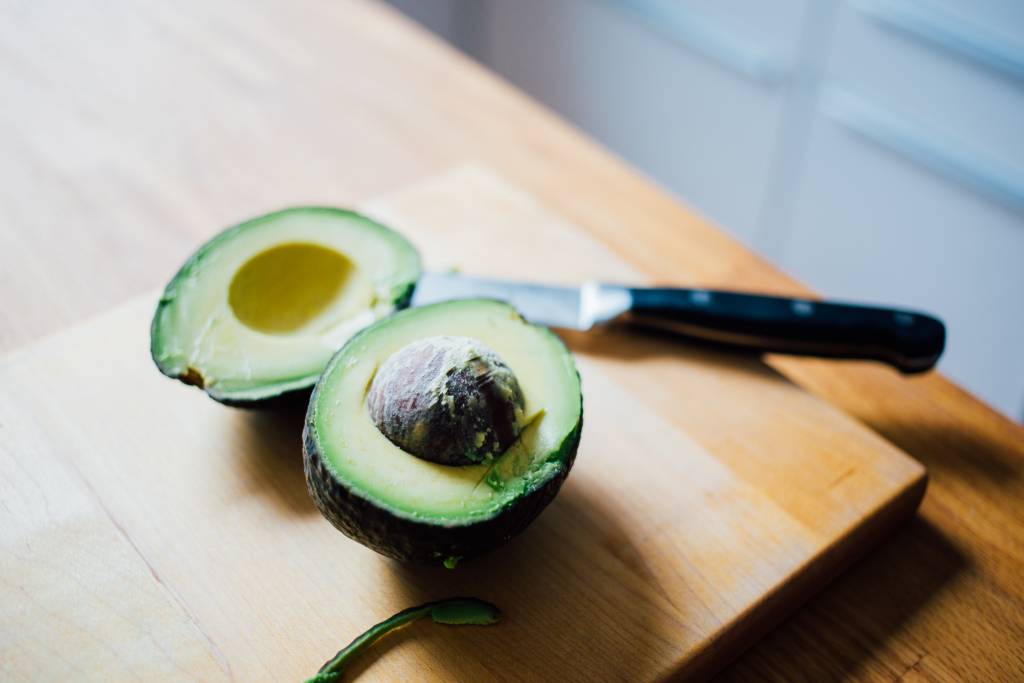 Comments
Pastes are best prepared a moment before serving and set aside in the fridge so that the flavors combine and the mass thickens.
Pastes can be eaten alone or as an addition to bread, wraps, fresh and baked vegetables, fries or nachos.
It is best to make the dish fresh, in a small amount, because we store it in the refrigerator under a cover for only three days.
Are you tempted by these tasty and simple recipes?
Bon Appetit!