Hey guys. Today it's time to review another mineral cosmetic from Earthnicity Minerals, Delicate blusher.
It is a very light, delicate shade of nude pink. It is matte, without particles. I think it is the most universal color that I have come across among this type of mineral rose. It will suit any complexion and is so delicate that it is difficult to stain it with it, but also pigmented, so don't worry about invisibility. I really like the effect of the cheeks highlighted with this cosmetic. It will definitely be my daily go-to pink. If you are interested in the review, please read the rest of this post.
Earthnicity Mineral Blusher Delicate
Earthnicity Mineral Blusher is an exceptionally highly pigmented and durable product, it is very efficient. Each of the 5 shades perfectly matches the selected Earthnicity Minerals foundation. The colors are expressive, deep and make the complexion look radiant and fresh all day long. Earthnicity Mineral Blusher is safe for the skin – its composition is 100% minerals.
Earthnicity Mineral Blusher shades
DELICATE – a light and delicate shade of pink suitable for light skin tones
FLAMINGO – warm pink-peach shade with delicate particles. Suitable for very light and fair skin types.
GLAMOR – dark raspberry shade with delicate particles. It is suitable for medium to tanned complexions and for sculpting cheekbones.
SWEET PINK – a warm, pink shade that delicately falls into tones of red. It gives a matte finish that revives the complexion. Perfect for light to dark complexions
SORBET – peach-brick shade suitable for light brown or swarthy complexion. Gives a matte finish, reviving the complexion.
Earthnicity Mineral Blusher is packed in a jar equipped with a special strainer to prevent accidental spilling of the product.
Capacity: 3.5 g
Price: 59.99 PLN
Availability: earthnicity.pl
Composition:
Mica, Titanium Dioxide, Zinc Oxide, Kaolin, Iron Oxides
Use:
Apply sparingly along the cheekbones using a blush brush.
My opinion:
Package:
We buy Earthnicity Mineral Blusher in an elegant, black box with the company's logo. Inside we have a jar with a black cap. They are not bulky roses, as is usually the case, the package holds 3.5 g of the cosmetic, but remember that minerals are much more efficient than pressed products of the same capacity. This amount is enough for years, especially since the mineral product has no expiration date. A plastic jar with a strainer is handy and easy to use, thick plastic will not break quickly. The cap is large enough to spin the brush while applying.
Properties:
I appreciate the shade of Deliacate.
Earthnicity mineral blush is a delicate, slightly peach shade of pink, very neutral, which will suit different types of beauty, even the lightest skin complexions. It is matte, well ground and has no smell. It does not crumble too much when rolling the brush. You just have to be careful when applying, so as not to overdo it with the amount. It looks very bright in the packaging, so it's easy to get too much. But on the cheeks it turns out that despite this it is a strong, deeply pigmented nude color, after a while the color becomes even more intense. Fortunately, it is easily rubbed into a subtle shade of pink. The color after powdering is even and looks natural. Thanks to this, it will definitely be very efficient.
The blush emphasizes the cheekbones very nicely, imitates a real blush. It does not create stains or streaks, does not emphasize dry cuticles on the cheeks, does not irritate and does not rub off too much during the day. Well-powdered, it stays well on my skin – for about 7-8 hours, then it requires delicate corrections.https://www.youtube.com/embed/_fi83v3F6d8?version=3&rel=1&showsearch=0&showinfo=1&iv_load_policy=1&fs=1&hl=pl-PL&autohide=2&wmode=transparentEarthnicity Minerals
Composition analysis:
Like every mineral rose, the product has a simple composition, based on pure minerals without unnecessary additives, so it will not clog the pores of the skin or irritate it. On the contrary: thanks to the addition of zinc and clay, it will help reduce oiliness and blemishes that may appear on the cheeks from typical drugstore products with paraffin and talc.
Summary:
As already mentioned, this is one of the most flattering shades I have come across in mineral products. It will definitely suit any skin tone. So if you have a problem with choosing a color, or if you are just starting your adventure with make-up cosmetics, I can recommend it as an everyday, delicate blush. The product rubs well, it can also be used by beginners without fear of stains. This product is efficient and pigmented, it is definitely worth taking a closer look at.
Score: 5/5
All shades of mineral roses can be found on the manufacturer's website: earthnicity.pl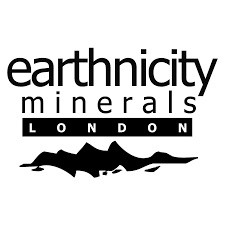 Do you know these mineral cosmetics? What shades of foundations and blushes are you using now?
Asia