Hey guys! I recently started testing Kanaste CBD oil, which is supposed to help reduce stress and improve sleep quality, focus and relaxation, as well as support recovery after training. I count on it the most, after my last training sessions and May bike trips, I still have sore muscles and aching muscles. I'm very curious how it will work for me!
I love hemp oil in skin and hair care, and the seeds are added to cocktails, so I have to admit that they have a great effect and it is worth choosing this form of non-intoxicating but relaxing supplements. CBD oils are completely natural, safe and laboratory tested, free of any intoxicating properties. They allegedly have a great effect on people on a ketogenic diet! If you are interested in how Kanaste oil worked for me, check out my post.
Kanaste CBD OIL
Our CBD oil is a 100% natural product obtained from organic hemp. Unlike cannabis, hemp is completely legal and non-intoxicating. CBD helps you better cope with stress, anxiety, anxiety and pain. It supports inner peace and helps you relax. By the way, our CBD oils are completely natural, safe and laboratory tested.
Our premium CBD oil was created by renowned industry experts to support:
feeling calm and focused
coping with everyday stress
regeneration after exercise
healthy sleep cycles
Kanasté Oil contains the full spectrum of cannabinoids naturally occurring in cannabis (including CBD, CBDA, CBC, CBG, CBDV, BCP), terpenes and flavonoids. The "entourage effect" that supports its action of CBD. For the sake of safety, our oil is free from any intoxicating properties.

The raw materials used by us come from organic farming in which no GMOs, artificial fertilizers and pesticides are used. The innovative method of CO2 extraction guarantees a clean product, free of any chemicals. The oil obtained in this way is 100% natural and safe for health.
HOW TO USE KANASTE OIL?
Shake, place a serving (0.5ml) under the tongue, wait 60-90s, then swallow. Regularity is the key to success. You will get the best results by using the oil regularly. The oil is not intended for vaporization.
Composition
Natural CBD Kanasté Oil contains only full-spectrum hemp extract and organic MCT oil obtained from coconut oil.
Without any artificial additives or fillers.
The CBD content per gram is 12.11mg, which gives a total of over 650mg of CBD.
Capacity: 30ml / 60 servings
Price: PLN 209
My opinion about Kanaste CBD OIL
Package
We get Kanaste Oil in a stylish, black box. It's great that all the important information is provided there – instructions for the forgetful 🙂 Inside we have a dark glass bottle that resembles an oil face serum. The oil is equipped with a graduated pipette allowing for convenient and accurate dosing. The oil itself looks elegant, but I associate it with typical products aimed at men, because of its color and aesthetics, such as mega male shower gel, the packaging of which is always black / gray, or "for men" yoghurt, also black, because for another such a male guy, you know, he will not reach 🙂
Canaste CBD oil – why this choice?
I wanted to test Kanaste because I heard about its great effect on post-workout recovery and overall fatigue. Lately, I have been doing bicycle training every day and working on a plot of land, which is very exhausting, especially for a person in poor condition. I was hoping that thanks to the oil, I would not have such soreness and that my calves would no longer hurt so much, and it would also help me feel better. I wanted a completely natural product that would also be safe, and CBD oils have an exceptionally good effect on people on a keto diet, i.e. mine – after all, we are better adapted to the absorption of healthy fats. The more she was curious about the effects.
Dosage
I started taking Kanaste a month ago. I took it as instructed, although I must admit that I did not always remember to shake the bottle. A single dose, 0.5 ml under the tongue, once a day, usually at night. You should take Kanaste twice a day, but first I wanted to see how it will affect my body. always later the dose can be increased.
Results after a month of using Kanaste:
Kanaste's influence on healthy sleep:
Here it was difficult for me to notice any concrete results, because recently I sleep exceptionally well anyway. The ketogenic diet really helped with my insomnia, and I do almost daily bicycle workouts and let's not forget about working in the garden, in the open air, after which I fall asleep from the stress like a child. I think, however, we can add a result here – the calming effect of the oil as an aid to falling asleep every day.
Effect on regeneration
The most important thing was the beneficial effect of Kanaste on muscle regeneration and fatigue – after the last May trips and cycling training and daily work on the plot, which can be really exhausting for a person who usually works at a desk and did only short strength training all winter. I must honestly admit that I noticed a significant difference, and the oil really works.
The overall fatigue is much less, you can work in the garden for several hours and even go to training while fasting, and there is no danger of dizziness or lack of strength. The muscles hurt in the morning, but a lot less, and after a short stretch and parting, you do not feel them anymore. I haven't had a single calf cramp that has always bothered me, despite taking magnesium and potassium. To sum up – Kanaste significantly improves regeneration after training, in a small dose, after a month of regular use.
Kanaste's effect on mood:
This month I was under no major stress, but I must admit that I was coping a little better than usual with moments of anxiety and sadness. So maybe the feeling of peace was increased, but I didn't notice my focus either, but maybe my brain is on a little vacation, after all, only sports and sports … I also had a few days when I was cycling through nice surroundings, it was beautiful weather and sun, and I was feeling incredibly good, I was just joyful.
However, I do not confuse it with the artificial euphoria that comes from, for example, sugar (or the ketogenic fat bomb, which also has a great impact on the functioning of the brain), only a completely natural moment of happiness derived from endorphins in motion, which I must admit, really rarely happens to me. So it makes me happy all the more.
Similar: First effects after a month of treatment with Biotebal tablets (biotin 5 mg)
Summarizing:
Is it worth buying Canaste 550 mg CBD Oil? I believe that it is not a necessary equipment for every athlete, but it would be worth a try. I recommend this supplement to beginners who, like me, have problems with muscle regeneration, calf cramps at night and fatigue, as well as a lack of energy or motivation. Here, the oil will really make a big difference and I think it is a product worth its price. It improves the general well-being and functioning of the body, and is completely natural and safe. It's worth trying for yourself.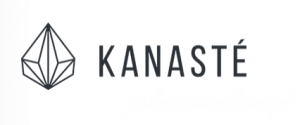 If anyone would like to try, I have a discount code to buy kanaste.pl – NATURALNIE20 (I don't have any of this, it's just a code for you, maybe someone will take advantage of the 20% discount, please feel free to do so).
Do you know Kanaste oils ? What do you think about these supplements?