Hello guys! Today I have prepared another post for you about herbs – DIY gel paint, or how to dye your hair naturally dark. Herbs such as oak bark, which have long been used in folk medicine, will help us in this. Many of us use natural methods of dyeing hair, because we realize that traditional, store chemicals simply do not serve us.
The oxidant used in drugstore paints, if used too often and unskillfully, can damage them, dry them out and even burn them. That is why it is worth getting interested in alternative methods, especially if we do not care about a uniform, artificial color all over the head, but rather we want to shine or deepen the color of the hair.
The oak bark rinse can have a drying effect, so the addition of linseed will easily prevent it, while nurturing and moisturizing, and our paint will add great glide and gelability. So if you were interested in how to dye your hair dark naturally, I invite you to read the rest of this post.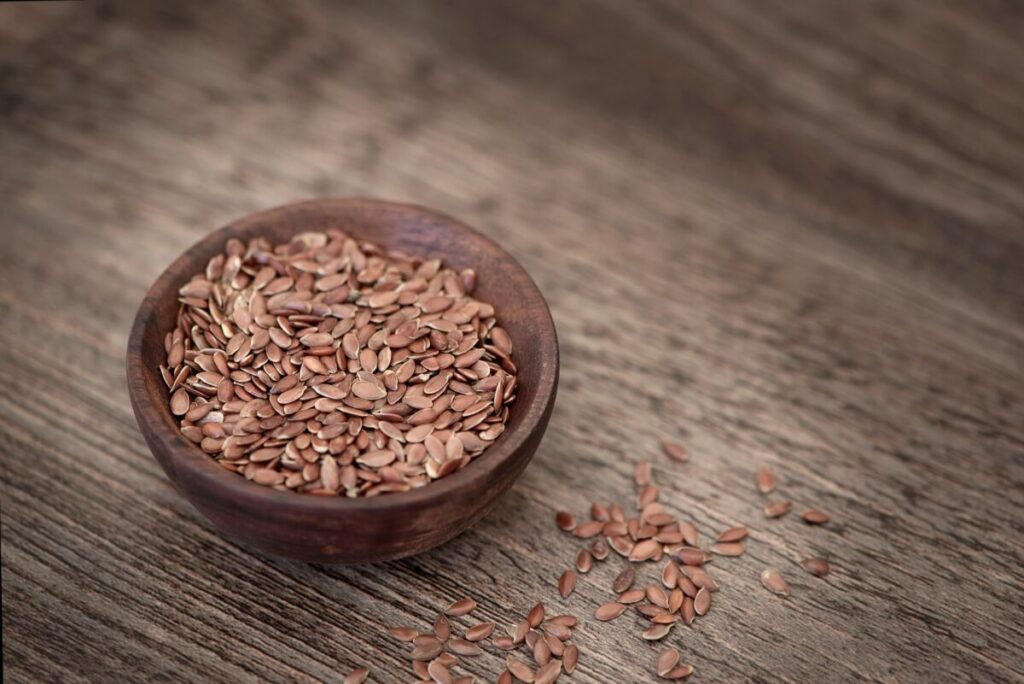 DIY gel paint to darken and moisturize hair
Ingredients:
2 tablespoons of oak bark
2 tablespoons of linseed
2 cups of hot water
Execution:
Time needed: 15 minutes.
DIY hair gel paint
We mix the ingredients.
Put 2 tablespoons of seeds and bark into a small pot, pour 2 cups of hot water over them, cover with a lid and cook over low heat.
We boil.
We are waiting for the mixture to boil. At the same time, we keep stirring every now and then, because the grains like to stick to the bottom. Let us make sure that it does not boil over.
We cook.
From the time of boiling, cook on even lower heat for 10-15 minutes, then turn it off when it starts to thicken.
Draining.
Immediately pour hot linseeds and herbs through a strainer. The paint is ready to use, but let it cool down or put it in the fridge, where it will thicken even more. It has a shelf life of about a week.
Oak bark and linseed – why such ingredients?
Oak bark is famous for its hair dyeing properties. I only tested the bark in the form of rinses, because it has the known properties that deepen brown tones and darken – and it also greatly cools the color. Unfortunately, my hair was dry and coarse after it, so I stopped using it. One day, while preparing the linseed gel, I came up with an idea of how to make a gel-like paint out of it, while preventing the herbs from drying your hair. The addition of linseed will easily prevent this, while nurturing and moisturizing, and our paint will add great glide and gelability. So I cooked a dark gel, which when used regularly has a good chance of deepening the color of dark hair.
Summary:
Natural methods do not work as spectacularly as chemical paints, but the systematic use of herbs, supported by daily, conservative hair care will certainly allow us to achieve the color we want without damaging the hair, and even with the benefit and nourishment. I recommend you to try it out!
Do you know such a herbal method to dye your hair? Asia